Acme Roofing Company Raises the Roof –
and Your Expectations.
We invite you to find out why generations of San Franciscans have selected Acme Roofing for their roofing needs. Contact us today to schedule a consultation, and let us show you how an Acme Roof can enhance the value and beauty of one of your most important investments – and give you peace of mind for years to come, no matter what Mother Nature has in store.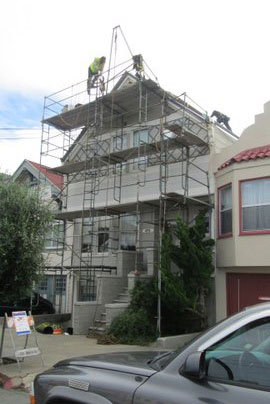 We are one of the oldest and most renowned roofing companies in the San Francisco Bay Area.
We have been family-owned and operated since 1923.
We have an outstanding record of quality workmanship and services.
We are specialists in architecturally challenging roofing systems.
We are knowledgeable and experienced in all types of roofing.
We are professionally qualified to handle both residential and commercial projects.
It's not just a roof over your head!
We hope you choose Acme Roofing for your next roofing project.
415-587-5869
THE TEAM
HISTORY
KNOW THE FACTS
TESTIMONIALS
INSURANCE
AFFILIATIONS