WALKING DECKS
Fluid-applied systems consist of installing a liquid urethane in multiple coatings over a newly installed ACX plywood base, resulting in a non-skid, colored, waterproof and durable walking surface.
PVC membrane systems are installed over an ACX plywood base. This 60 mil thick skid resistant waterproofing system is made from a composite layer of durable reinforced PVC membrane. The exterior surface is fade resistant with designer colors and offers up to a 10 year limited waranty.
CONCEALED OR BELOW GRADE
This is waterproofing for tile decks, stairs, landings, and foundations. It requires the installation of a membrane system consisting of built-up hot asphalt, cold fluid applied bituthene or other manufacturers system to prevent moisture intrusion.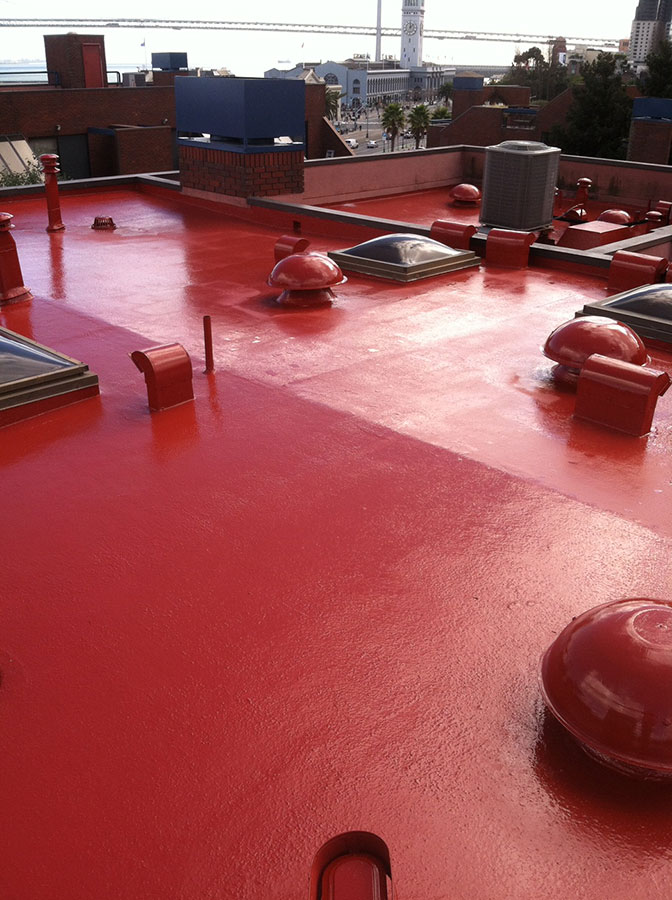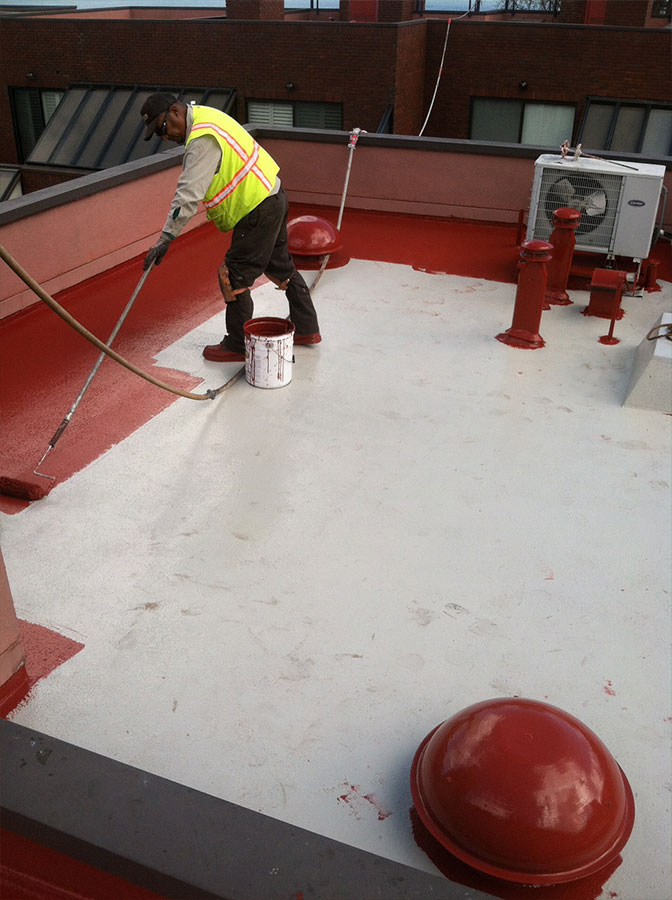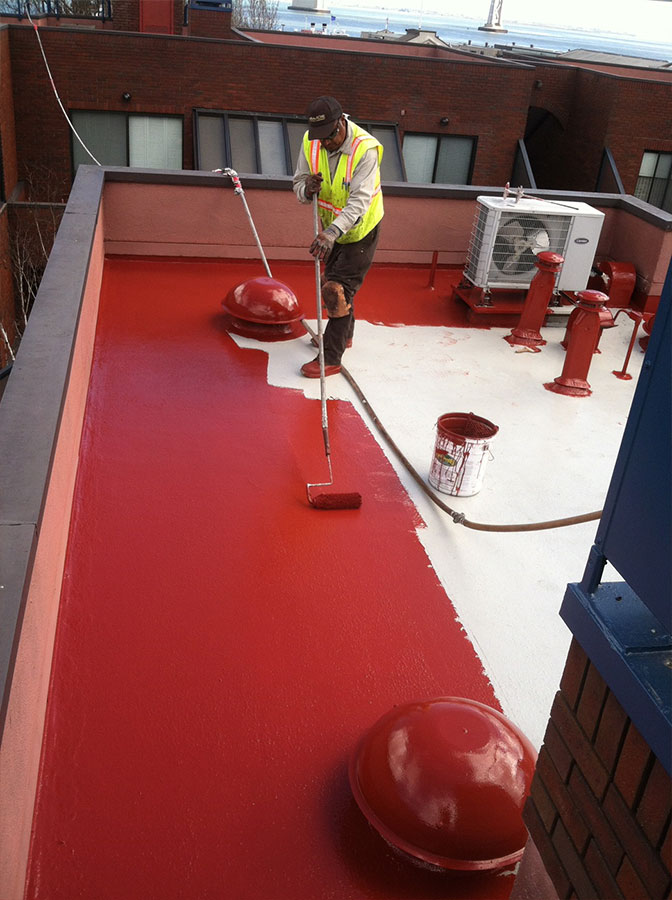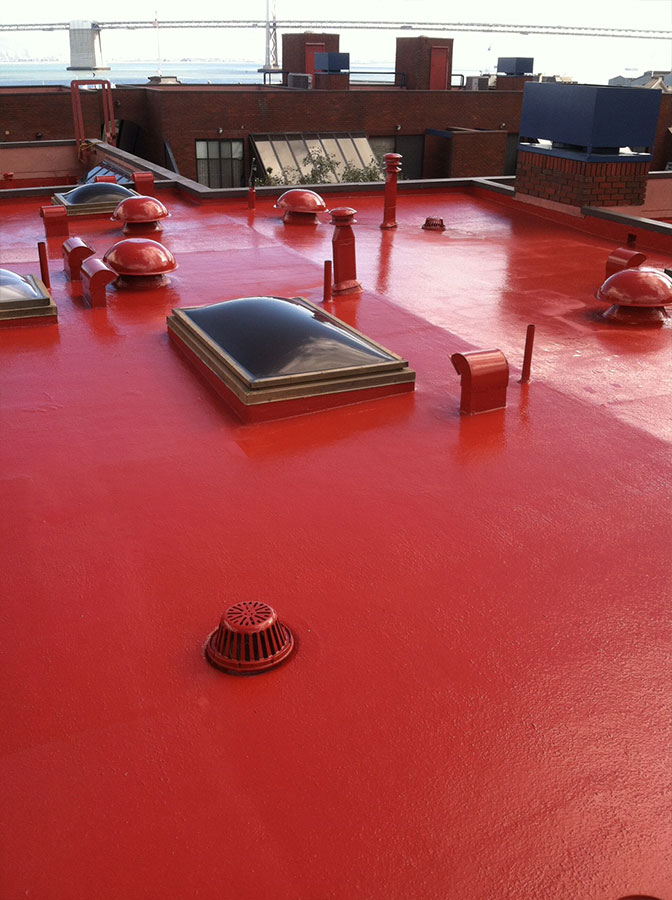 Golden-Gate-Commons-RedRoof4
Golden-Gate-Commons-RedRoof1
Golden-Gate-Commons-RedRoof2
Golden-Gate-Commons-RedRoof3